Our products have been carefully created to support your skinhealth in everything that you do.
We understand that athletes and those with active lifestyles face unique skin challenges, and we pride ourselves on helping you to achieve amazing skincare results that last.
Brilliant skin takes time and consistency, and #TeamCJ is a testament to that.
Don't take our word for it though... we asked a selection of our friends what they thought of our products, and their honest feedback and continued support is our greatest asset.
---
Red Bull athlete and World champion
---
Lucy is an incredibly talented Red Bull athlete and Ironman champion. Partnering with us soon after our inception, Lucy has been a long-time advocate for CJ Skinhealth who has seen an amazing transformation with her skin health. We're incredibly grateful for Lucy's ongoing support, and we love watching her athletic career progress as she continues to go from strength to strength as a world class champion.
Find out more about Lucy here: https://www.lucycharles.com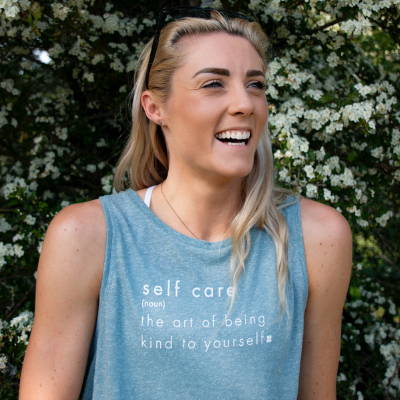 "The CJ Skinhealth products have been a game changer for my skin! I noticed the benefits very rapidly and have been amazed by the results. As someone who has struggled with my skin since my early teens from being too dry to having constant breakouts I never thought I'd find two just 2 products that could solve the problem.
I use CJ Skinhealth everyday pre and post training sessions and I have noticed a huge difference, I even get complimented on my skin now, which I never thought would happen! I've tried so many products on the market and none have come close to the results I've seen with CJ Skinhealth. My skin is now much clearer, feels smoother and looks glowing."  
---
Team GB multiple medallist
---
Hayley Rebecca Simmonds is an accomplished British racing cyclist, who currently rides for UCI Women's Continental Team CAMS–Basso Bikes. Hayley has seen a significant improvement in the appearance and texture of her skin since using our products, resulting in her confidence flourishing, both on and off the track. We love having Hayley on Team CJ, and are so grateful for her continued support.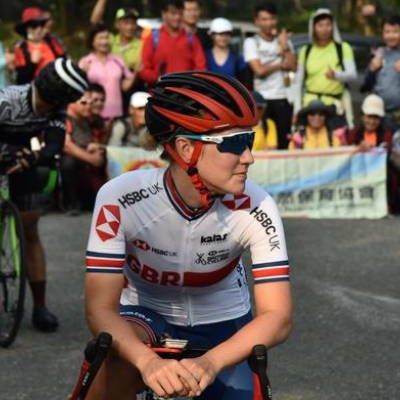 "As somebody who can spend up to 6 hours at a time outside on the bike, in all weather, I've previously found it extremely difficult to find products that keep my skin in good condition.
The Active Cleanse and Enhance & Protect from CJ Skinhealth have been incredible! I love the simplicity of only having to worry about carrying two products for all my skincare needs. I train almost every day in conditions ranging from freezing wind to 40 degree heat and humidity and CJs can deal with it all. The perfect products for athletes and non-athletes alike!"
---
Former-Fashion & Beauty Director at HELLO! Magazine

---
Charlotte Broadbent, formerly Fashion & Beauty Director at HELLO! Magazine, is an award winning Personal Stylist, TV presenter, fashion lecturer and speaker. A lady who knows her stuff when it comes to beauty, we're absolutely delighted to have Charlotte's backing.
Find out more about Charlotte here: https://www.charlotteloves.co.uk/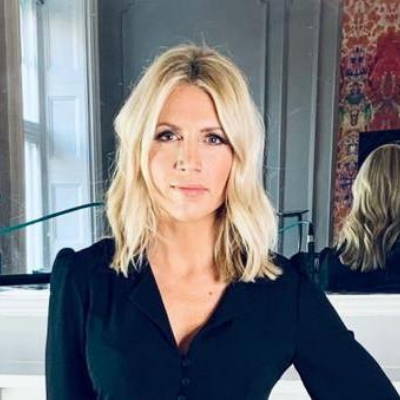 "I have sensitive skin so I rarely change my skin care routine, but this Active Cleanse (make sure you cleanse twice) is really so effective to remove impurities – it cleanses so deep it's reduced my clogged pores, with it's mix of salicylic acid, glycerin and Vitamin C. So smoothing I now wash my whole body in it.

They have smashed about 5 products into this one cream; main ingredients being retinol, hyaluronic acid, DMAE, SPF 30, Hydrolysed Wheat Protein, Vitamin C and Vitamin E to name a few. It has made my skin so supple and dewy, plus it doesn't run into my eyes when I go on my runs… I'm hooked."
---
---
Laura Winter is a sports broadcaster and commentator, event host and NCTJ qualified sports journalist. Broadcasting at some of the biggest sporting events in the world from F1 and rugby, to tennis, cycling and rowing. Spending so much time on camera, looking after her skin is very important to Laura! Also a keen cyclist and swimmer herself, as well as being someone who travels regularly for work, finding a skincare routine that fit with her lifestyle was important. We're so pleased that Laura fell in love with the simplicity and effectiveness of CJ Skinhealth products!
Find out more about Laura here: https://lauracwinter.com/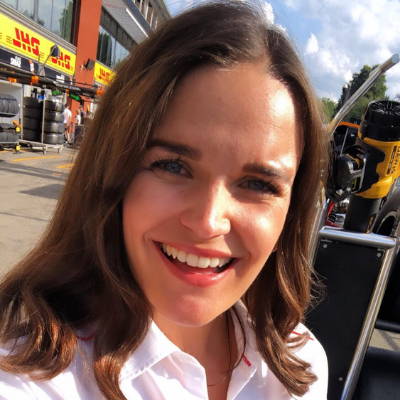 "I have struggled to find the right products for my troublesome skin, which has ranged from acne-prone and oily, to dry and blotchy. I also need products which are simple and cost-effective to use, to fit with my busy lifestyle - whether I'm on the road (or in the air!) travelling to the next sports event, or out on my bike or in the pool, keeping fit.
CJ Skinhealth fulfils my needs entirely and importantly for me, are cruelty free. High quality products, chock full of super ingredients, at reasonable prices. The moisturiser is soothing, nourishing and calming, without being too heavy and oily. Being able to use the cleanser with or without water is also ideal.
Love, love, love CJ Skinhealth!"
---
A&E Doctors Completing a 3000 mile Atlantic row

---
From A&E to the sea! Adam & Charlie are a pair of NHS Emergency Medicine doctors hanging up their scrubs to take on the Atlantic, raising money for frontline medical charities. Adam & Charlie have been using CJ Skinhealth to help nourish and protect their skin from the harsh conditions found at sea.
Find out more about Emergensea Duo here: https://www.emergenseaduo.com/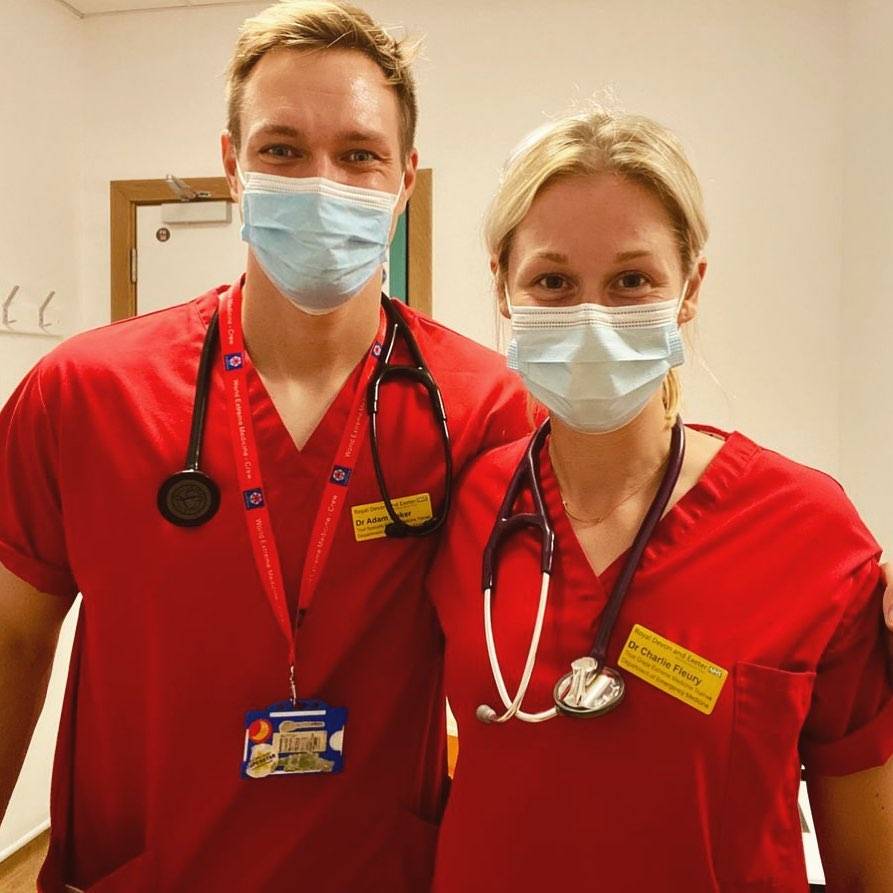 "When fatigue kicks in it's easy to neglect hygiene but on an ocean rowing boat you are truly exposed to all the elements and it's essential to keep it up. We've kept up our routine using CJ Skinhealth. The active cleanser is designed for athletes & can be used EVERYWHERE helping to prevent breakouts. The Enhance & Protect moisturiser is non-greasy & sweat resistant- ideal for the sweaty hot conditions rowing mid-Atlantic"
---
Endurance Athlete & Breathwork instructor

---
We were introduced to Matt during his training for Run The Country Ultra, his self-funded challenge to run a total of 1050km over 21 days to raise money for a charity dear to his heart, CALM. Training for such a challenge in all weather conditions puts your skin under immense pressure, and we were eager to partner with Matt to not only support his run but also to help nourish and protect his skin.
Find out more about Matt here: https://lovetolearnto.com/run-the-country-ultra
"During ultra-distance training and races, especially a multi-stage endurance feat like Run the Country Ultra, every detail matters. I want my skin to be protected, and post run, cleansed and rejuvenated.
Of all my rituals, using CJ is one of my favourites; I feel refreshed after using the cleanser and the luxurious feel of the moisturiser is sublime.
After a hard day out on the trails, using CJ products is like a decadent trip to spa – I love it!"
---
Olympic Silver Medallist and World Champion Badminton Player

---
Gail Emms MBE is a retired English badminton player who has achieved great international success in doubles tournaments. An olympic silver medal winner, Gail now shares her wisdom with her online community through her fun and energetic fitness lifestyle videos and personalised coaching programs. Introducing CJ Skinhealth into her skincare routine has helped Gail to both nourish and protect her skin and fits seamlessly into her busy lifestyle.
Find out more about Gail here: https://www.ge-consultancy.com/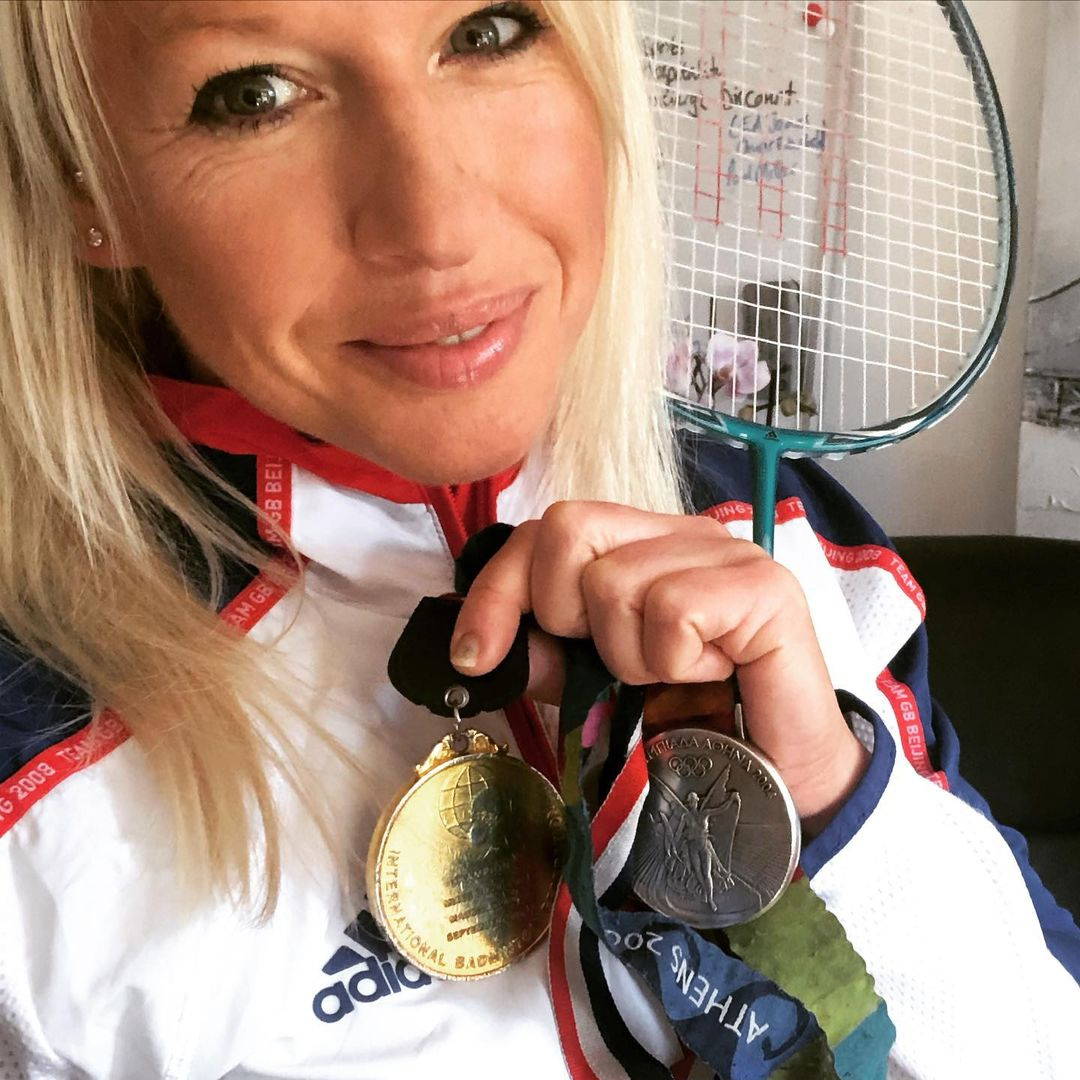 "I've always struggled sticking to a consistent skin routine, but the ease and simplicity of CJ Skinhealth has really been amazing for me! Cleansing my skin every day has lead to a huge difference in my skins appearance, and Enhance & protect makes my skin feel so good, particularly after training outdoors!"
---
German Olympic Hockey Player

---
Nike is an incredible talent, which makes it no wonder she is considered a rising star within the Hockey field. As someone who is regularly training in the sun we are pleased to be able to help Nike protect her skin from premature aging, as well as replenishing it. We're honoured to have Nike join Team CJ, and cannot wait to watch her achieve fantastic things in her career!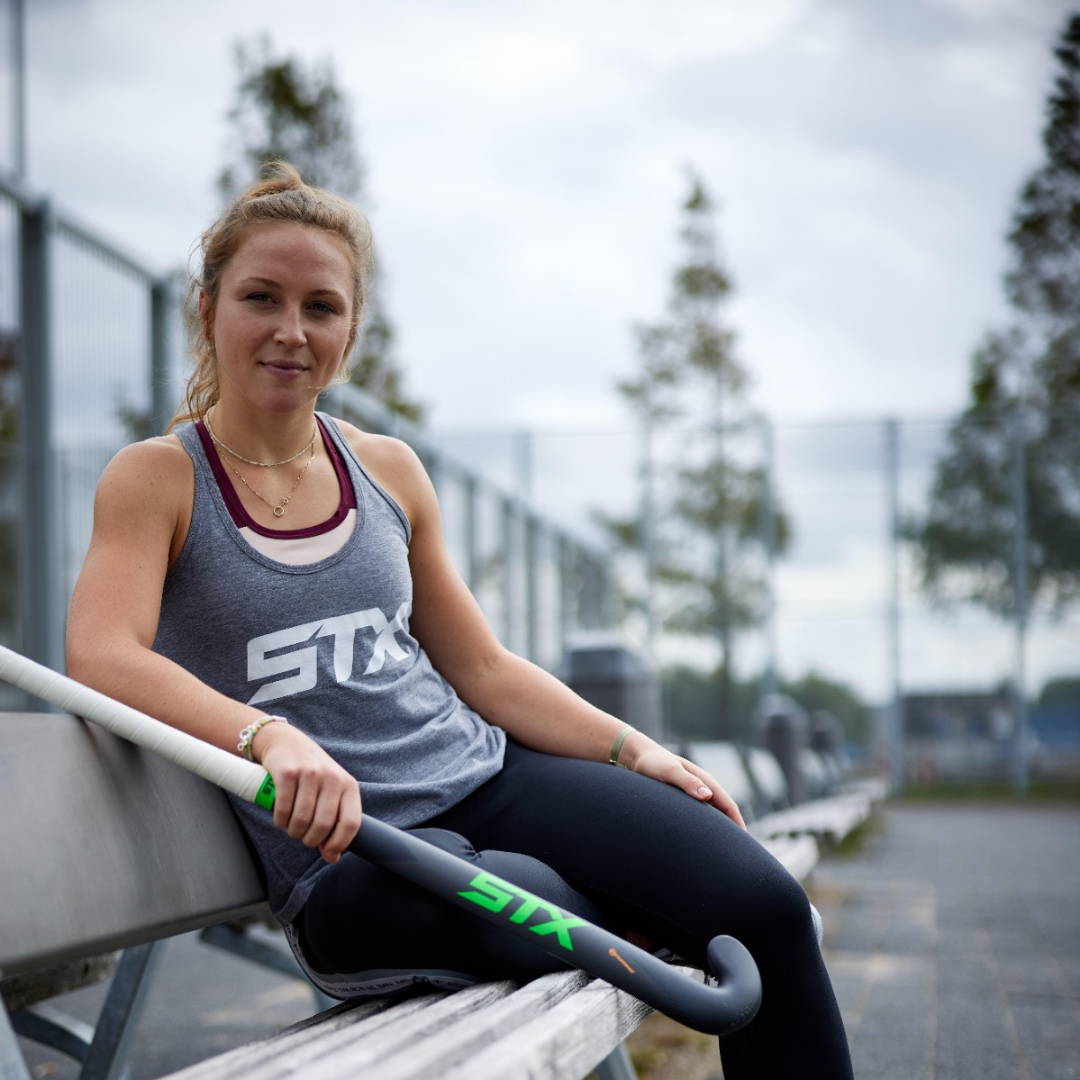 "In the last couple of years, I became fully aware of what it means to fuel and treat my body like one of an athlete. Somehow, that often excluded my skin, more specifically my face, even though I am a very sweaty person and play hockey in the sun a lot.
Applying CJ Skinhealth products feels so good. I am finally treating my face adequately to all the sweat and stress I am confronting it with."
---
Cycling Coach and Published Author

---
Pav is an established cycling coach, working with an exclusive selection of talented clients. Pav became a published author with his book 'The Guide to Truly Effective Cycling', which became an Amazon #1 New Release in the cycling genre. He's also a multi-time Kent Cycling Association Best All Rounder and 12Hour Champion, as well as being a Cycling Level 3 coach. A strong, consistent skincare regime helps Pav to look and feel his best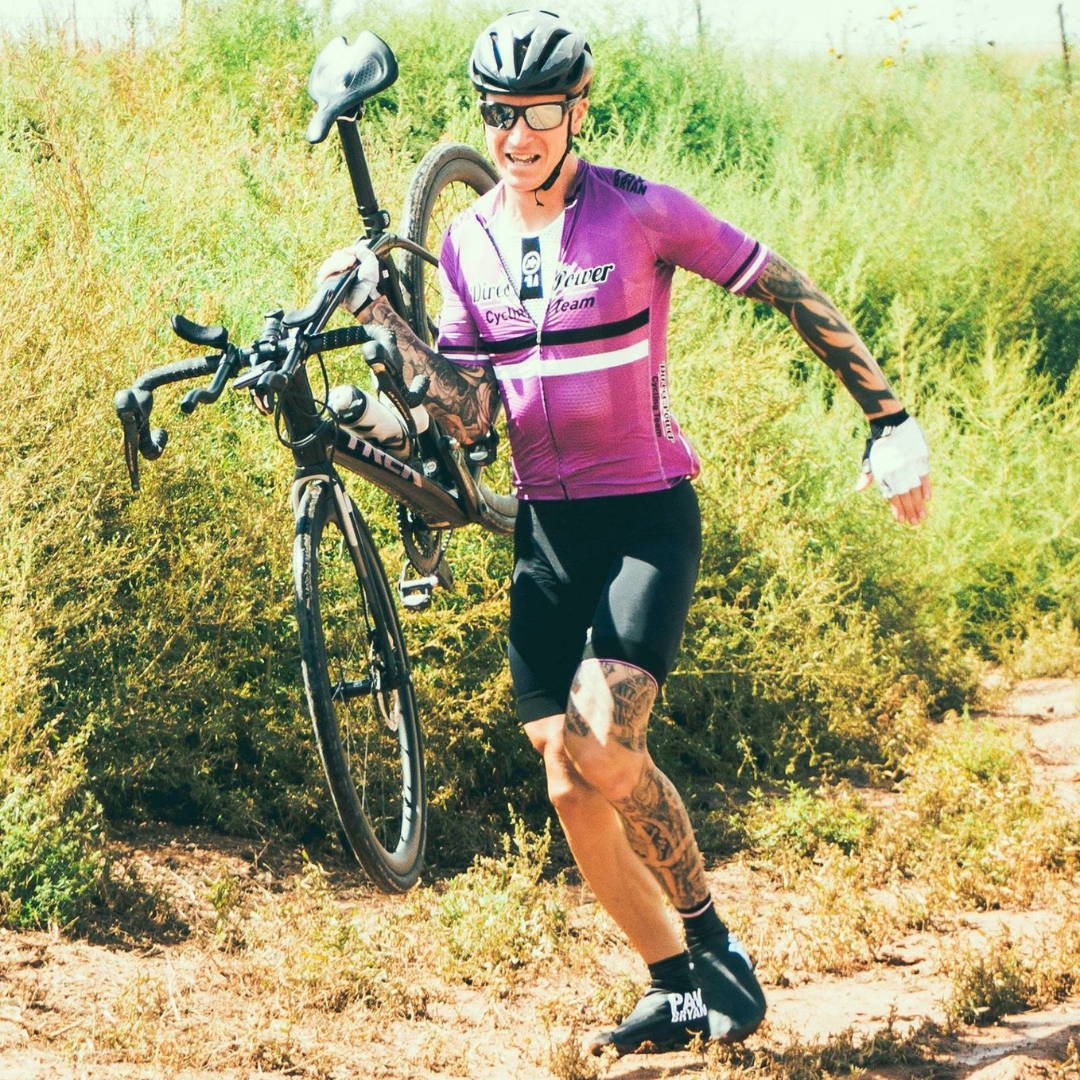 "As someone who has crazy sensitive skin, is needing to be seen, and is constantly outdoors and in the sun, having high quality skin products prevents me from looking worn and unhealthy!
CJ Skinhealth ticks all the boxes for me and I can't recommend the products highly enough!"
---
---
Sarah is a professional triathlete with a passion for sport, and a remarkable amount of resilience. In 2021 Sarah suffered a road injury, leaving her with a serious road rash on her face, shoulder, neck and hands. During her road to recovery, Sarah not only had to heal her injuries, but after such a traumatic experience her confidence, her mental health, and her love for sport all required time and nurturing.
Having already been acquainted with our products, Sarah discovered that she could use Active Cleanser to clean her wounds during the period that she wasn't allowed to get them wet.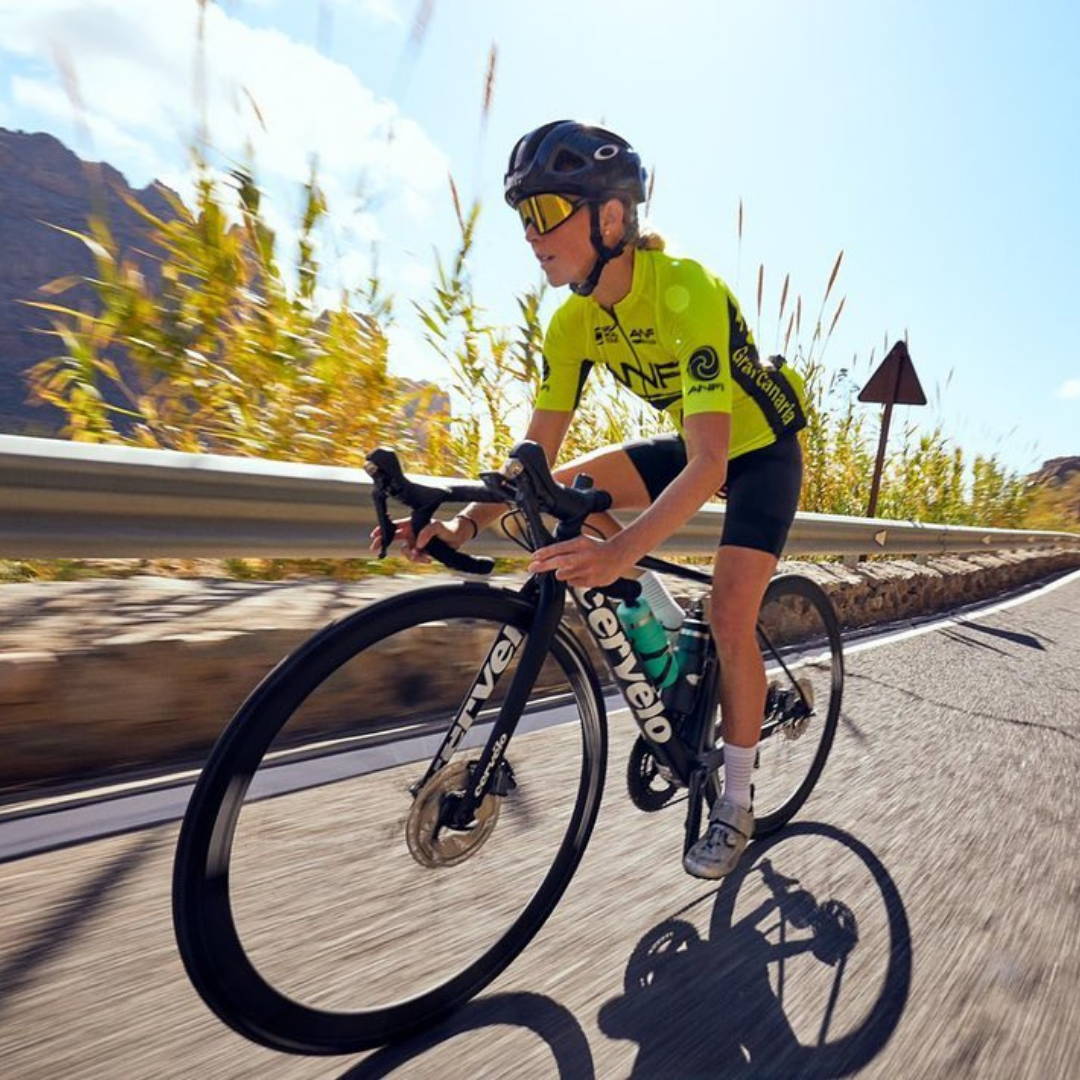 "
I'm really grateful I knew about CJ. I trusted the products before, so I knew I could trust them after my accident. The cleanser was also really great when I couldn't get my wounds wet straight away."
---
---
Francesca manages to balance a demanding career with racing bikes at elite level for
Team Brother UK - LDN. She's been a fantastic customer, advocate and friend of CJS since our early days. We are delighted when we hear how her skin has improved and been protected by our products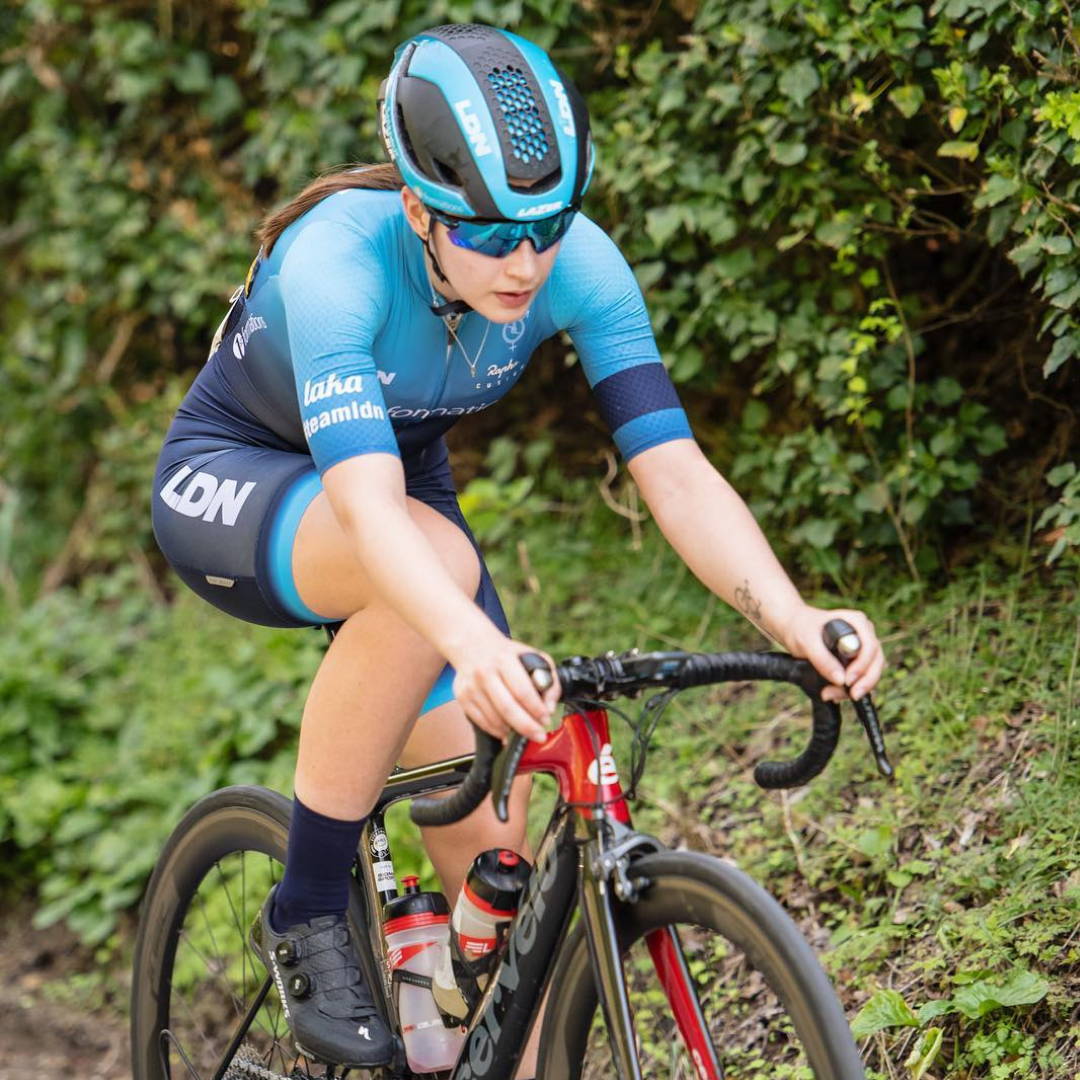 "Have been using these products for 10 months now and the positive change in my skin is incredible! Previously I had suffered from blemishes and uneven skin tone, using make up all the time to cover up and hide my skin. Now using these 2 simple products I feel confident enough to go out without make up all of the time!"